Post by Irka Holubice on Feb 19, 2016 23:55:38 GMT -5
Searching for New SHIFTER Registry File . . .Subject file located, please enter access key now.
Enter Access Key__ UNIT
Processing...
Access granted.
currently viewing file of:
Irka Grace Holubice
SHAPESHIFTER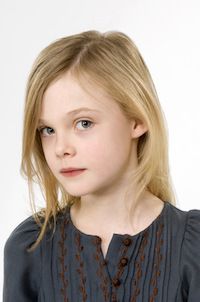 SECTION I - BASIC INFORMATION
| | |
| --- | --- |
| ALIAS:  Irka, Dove | AGE: 12 |
| SEX:  Female | SHIFT FORM: White Homing Pigeon (Dove)  |
| ETHNICITY:  White | SEXUALITY:  N/a |
| RING:  N/a | RANK: N/a |
SECTION II - PHYSICAL ATTRIBUTES

| | |
| --- | --- |
| HEIGHT: 4' 9" | WEIGHT: 89 lbs  |
| BODY BUILD: Small and slender build, very delicate and light looking.  | SKIN: Very lightly colored; as if her skin hasn't seen much sun (since it really hasn't) |
| HAIR: Long, soft, white blond hair usually fastened back in braids | EYES: Ice blue with flecks of silver |
| MARKS: None | OTHER: N/A |
APPAREL: Pale blue shirt made of a soft cotton and loose fitting. Jean pants. Black boots with fuzzy socks on the inside since it was cold the day she was captured. She also has a soft gray jacket that's become a sort of security blanket. Irka never want's to be without it.

SECTION III - Psychological Evaluation

| | |
| --- | --- |
| LIKES: reading, collecting small things, outer space (mostly stars) | DISLIKES: large crowds, loud noises, broccoli, lying |
PERSONALITY:
Irka is very quiet and timid. She likes people and she wishes to have friends, but because of her sort of traumatic childhood, it takes her an awfully long time to trust people. Her biggest fears are being lost and being alone. Even though she's quiet and doesn't seem to speak much, she is extremely intelligent, observing everything around her and remembering even the smallest details. Irka has a very good sense of direction and will always find her way back home.

Once she becomes attached to someone, you're stuck with her. Once she trusts you fully, you have her full commitment and you get to see the side that people don't see very often. She's still soft spoken, but will share with you (rather enthusiastically) her passions and desires. She's only 12, but Irka had to grow up rather quickly and learn to fend for herself. This gives her a sort of silent and stoic demeanor, while still being rather timid and shy. She won't be the first to speak up unless you ask her for her opinion, which no one does since she's so young. If you do, she might being to think very highly of you for including her for once.

SECTION IV - SUBJECT BACKGROUND
| | |
| --- | --- |
| BIRTHPLACE:  Cheshire, England | CAPTURED: Oklahoma |
| PARENTS: Matthew and Charlotte Holubice. Her parents were shifters that were killed during the "Genocide" era. She doesn't remember them. | SIBLINGS: N/a |
| SPOUSE:  N/a | OFFSPRING:  N/a |
SUBJECT HISTORY:
Irka (EER-ka) was born in Cheshire England to her two shifter parents. When she was three, just about to turn four, her parents shipped her off to friends they had living in America, in order to keep her safe. She has not seen them since and they are presumed dead. The family she lived with until capture kept her in Oklahoma. She was quite a happy baby, but became rather jaded at a young age. This is attributed to both the fact that her parents are gone and that she's always been treated as an outsider.

As she grew up, Irka was always kept inside and away from the other children. She never got to play with them much and developed a habit of collecting things to keep her company (usually coins, rocks, shells, scraps of paper, ect.) She would watch them play from the window and observe them, trying figure out why she wasn't allowed to join in. She was homeschooled and went to church on Sundays, but never took a liking to it. She found from an early age that she enjoyed reading, since she could use it to escape from her loneliness.

Irka loves old fairytales and fantasy stories from the early days of the Earth. The new ones don't interest her very much since they are all to similar to the world around her. One of her favorite old fairytales is Harry Potter. She likes to escape and think about what life was like back in the simple times of the 1990's.

Irka was always fascinated by space and the stars. At night, she would sneak out of her bedroom window onto the roof to watch the sky. Once, when she was about 6 or 7, she stole a telescope from a store and her foster mother scolded her, but felt pity and went back and paid for it. She treasured the telescope and still has it in a drawer in her room even though the lens is cracked from dropping it.

Irka was captured in her home late one night. Her foster mother did her best to keep UNIT from getting to her, but they were determined. They knew that there had been a child and they'd been searching over 8 years to try and find her. Now was finally the moment and Irka lashed out, trying to escape and shifted for the first time in the moment of high anxiety and fear. She doesn't remember much else after that except waking up in the dome, alone. She also has no idea how to shift at will. She only knows that she can and she begins to actively seek someone to help her, since she dislikes being alone.

(I hope this is enough!! If it's not, let me know and I'll gladly add more.)


SECTION V - OOC INFORMATION
FACE CLAIM: Elle Fanning

OOC NAME: Blue

PURCHASED ITEMS: N/a

OTHER ACCOUNTS: N/a

HOW'D YOU FIND US?: Fuleao <3