Post by mo money on Jan 22, 2017 12:56:15 GMT -5
Searching for New SHIFTER Registry File . . .Subject file located, please enter access key now.
Enter Access Key__ *****
Processing...
Access granted.
currently viewing file of:
Ira romanovich baranov
SHAPESHIFTER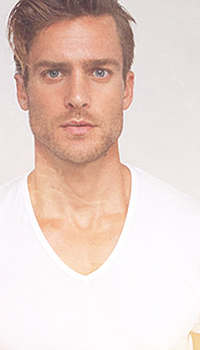 SECTION I - BASIC INFORMATION
| | |
| --- | --- |
| ALIAS: - | AGE: 31 |
| SEX: M | SHIFT FORM: Leucistic Elk |
| ETHNICITY: | SEXUALITY: Heterosexual |
| RING: Fulsi | RANK: Omega |
SECTION II - PHYSICAL ATTRIBUTES

| | |
| --- | --- |
| HEIGHT: 6'3" | WEIGHT: 195 lbs |
| BODY BUILD: Tall, broad through the chest and shoulders; lean but well muscled from years of hard labor | SKIN: Well-tanned and damaged from years of labor in the sun; damage includes sun spots on his shoulders and forearms as well as crows feet around his eyes, making him appear older than he is |
| HAIR: Dark blonde (almost brown in certain lights), length on the top, usually unkempt or swept back to keep it out of his eyes. Often has a thick beard in the fall/winter months and a shorter beard/goatee in the summer | EYES: Blue-green |
| MARKS: Scar ref. Most noticeable is that his right leg has been amputated just below the knee from a farm accident; his left leg was severely damaged and bears several scars from surgery; feels "phantom" pains in his missing limb while his remaining leg is usually numb from nerve damage. Two gunshot wound scars on his chest above his heart; a thin scar on his throat, stretching from the back of his neck to the base of his chin. | OTHER: Has a prosthetic leg for his right leg as well as a glass eye for his right eye (it moves normally with his other eye/blinking but he cannot see out of it). Has dextrocardia, (more specifically a complete mirror image dextrocardia) where his heart and other internal organs are on the opposite sides: for example his heart is located on the right side of the chest instead of the left, his liver on the left instead of the right. He was lucky enough that though born with this congenital condition it has no complications or defects have arisen |
SHIFT FORM: Leucistic Roosevelt Elk; creamy white with warm brown antlers, brown tinting around eyes, nose, joints and tail. Missing right hind leg in Shift Form as well, but fellow Fulsi and inventor Redd has built him an artificial limb so he can walk and run in this form. It has to be put on each time he shifts but works well. Stands around 5' at the shoulder (8' including antlers) and weighs in at about 900 lbs

SECTION III - Psychological Evaluation

| | |
| --- | --- |
| LIKES: quiet, the ocean | DISLIKES: cold weather |
PERSONALITY:
Reserved
prone to mumbling
often comes across irritable
grumpy or unfriendly
solid & reliable
hard-working
skeptical
deeply compassionate and loving
lonely
self-conscious
timid/shy yet assertive when pushed
nonviolent

SECTION IV - SUBJECT BACKGROUND
BIRTHPLACE: Ostashevo, Russia

CAPTURED: Kostroma, Russia


PARENTS: Roman Baranov, Father, Human, Deceased
Malka (Filatova) Baranova, Mother, Elk Shifter, Deceased

SIBLINGS: Ileana Andreeva, Half-Sister, Human, Alive

SPOUSE: n/a

OFFSPRING: n/a

SUBJECT HISTORY:
History should be at least 3 decent sized paragraphs (5-8 sentences each) or about 250-300 words in length. Please include how your character discovered their shifting abilities (if they did), what their life was like prior to getting captured, as well as how they got discovered and captured by UNIT and taken to the Menagerie.

Also please remember characters cannot be born inside the labs.

SECTION V - OOC INFORMATION
FACE CLAIM:

OOC NAME:

PURCHASED ITEMS:

OTHER ACCOUNTS:

HOW'D YOU FIND US?: