Post by Asclas Papadios on Jun 25, 2015 1:56:01 GMT -5
Searching for New SHIFTER Registry File . . .Subject file located, please enter access key now.
Enter Access Key__ UNIT
Processing...
Access granted.
currently viewing file of:
Asclas Arden Papadios
SHAPESHIFTER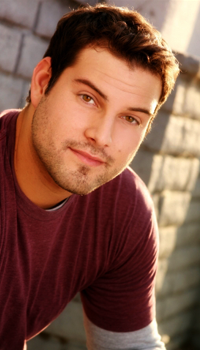 SECTION I - BASIC INFORMATION
| | |
| --- | --- |
| ALIAS: Papadios | AGE: 26 |
| SEX: Male | SHIFT FORM: Black Mamba |
| ETHNICITY: South African/ Italian | SEXUALITY: Homosexual |
| RING: Carna | RANK: Scout |
SECTION II - PHYSICAL ATTRIBUTES

| | |
| --- | --- |
| HEIGHT: 6'0" | WEIGHT: 220 lbs |
| BODY BUILD: Large Build, Slightly Overweight | SKIN: Olive |
| HAIR: Brunet | EYES: Hazel Brown |
| MARKS: He has a small scar along the upper -left corner of his back. | OTHER: N/A |
SHIFT FORM: One of the fastest and most venomous snakes, he has hazel brown eyes and he is in length 13" and 4 lbs in weight. His scales are fully black, and like all black mamba the inside of his mouth is ink black.

SECTION III - Psychological Evaluation

LIKES: ► Power - Who doesn't like being powerful? He want's it all, and he hopes that the more power he gains the less hell this place will feel like.
► Winning -Winning is everything, if you can't win then you shouldn't play the game. At least that's what Asclas thinks.
► Alcohol - Liquid courage, morphine, and stress release all rolled into one sip.
► Cherries - Because they taste amazing, obviously. Plus just think about all the dirty jokes he makes. Plus he likes the way they pop... In his mouth when he bites them.
► Woodlands - It's a snake thing, being in woodlands during his Shift Form makes him feel at home.
► Heights - Another Shift thing, plus heights are great. You can push people to their deaths if your high enough.

DISLIKES: ► Losing - Well who do you know who likes to lose? Losing usually results in temper tantrums and or revenge plotting for Asclas.
► Snitches - A snitch is what got Asclas into this mess to began with, if he had his way he would've burnt him to ash if he knew he'd be put through such hell.
► Being Disrespected - Respect is earned, and Asclas is stingy and selfish, why would he ever let someone take away what he's earned?
► Coconuts - Just, "Yuck!" As Asclas would put it.
► Ponds - He almost drowned in one, left not such a good memory that he unfortunately can't forget.
► Snow - Just because he's cold blooded doesn't mean he likes the cold (duh!). Asclas likes to get as much external heat as possible when in Shift Form. Snow does not help!

PERSONALITY:
Asclas can be described in two ways devious, and false. He is man troubled by nothing but his own desire for power, he is prideful, arrogant and greedy. If one didn't know better, they could almost say he did his real father proud. He's a man that does anything to get what he wants, but he usually only takes what he fines as rare, or what intrigues him. This things can range from anything or anybody that he finds interesting, and "fun". His personality has two halves, the False Dominant personality and the Dark True personality. As a child he often had darkened and morbid thoughts, of which his adoptive father tried to get rid of, all his attempts of countless abuse, both mentally and physically to get him to change did nothing - it made Asclas hide it-all his thoughts true wants and desires, and it formed a second subconscious a false one, equipped with great manners and a charming innocent smile, which soon became the more visibly dominant aspect of his personality. Asclas usually speaks in a form of riddle as well, instead of generally lying he usually just keeps out some of the aspects - rather he doesn't tell the whole truth, just some of it.

Asclas is intelligent but he often acts on impulse, bad impulses, which causes him to have to cover things up and sometimes creates more trouble than what it was worth. He is cold-hearten and if it comes down to it taking a life comes easy to him, and often he can walk around with a guilt free conscious. Technically he can be considered a Psychopath. He has a thirst and want for power, and will sacrifice as many as needed in order to attain it. Even sometimes reverting back to the same underhanded methods expecting a different outcome. Often when speaking to others he's already 3 steps ahead in the conversation and as such likes to toy and play with them, usually saying phrases or parts of speech, that give the other party a sort of choice, which often results in the conversation going in his favor. He can be very persuasive when need be, Asclas is the type of man that could sale colored glass to a man that buys jewels and get away with it. He often likes people to call him by his last name than his first. Asclas has a photographic memory which often comes in handy but its also caused him to develop a form of PTSD, often causing him to have horrid flashbacks, which can sometimes mentally cripple him. Alongside his silver tongue, Asclas is an amazing actor, often able to charm his way out of just about anything.

SECTION IV - SUBJECT BACKGROUND
BIRTHPLACE: Cape Town, South Africa

CAPTURED: Amalfi, Italy


PARENTS: ► Aubrey Solomon (Birth Mother, Deceased)
► Unknown (Birth Father)
► Ana Papadios (Adoptive Mother, Deceased)
► Lenton Papadios (Adoptive Father, Alive)


SIBLINGS: N/A

SPOUSE: N/A

OFFSPRING: N/A

SUBJECT HISTORY:
Asclas mother died giving birth to him. He grew up in foster homes until the age of 5 where a couple took a liking to him. They gave him a new name, a home, nice clothes and three meals a day, but they both were also extremely abusive - demanding and powerful people. Both of them happened to be very financially stable and as such Asclas was always being taught how to survive - and act around people of higher social standing. When he messed up his dad didn't just whoop him once or give him a stern talking too - he locked him away, he locked him in a small black room about 4x4 feet in diameter. No matter how much Asclass screamed or asked to get out he was never allowed too. His adoptive mother on the other hand just stood back and watched and even sometimes locked him in there themselves.

Asclas was very morbid and dark as a child, often saying some unpleasant things and showing extreme signs of aggression towards others his age. Once he beat up the neighbor's child for taking his toy and almost drowned succeeded in drowning him afterwards. His parents paid the neighbors to keep quiet and took care of all the medical expenses, but punished Asclas severely. They locked him in the small dark room with no light, no toilet, and barely any food or water to last a kid his age a week, and left him in there for two weeks. During that time Asclas developed a second false personality that took over as the dormant one, it was well-mannered and soft spoken. In time his adoptive parents only got worse, his adoptive father became an alcoholic, and often abused both his wife and Asclas.

At the age of 14 Aslcas shape-shifting manifested, he got a bad grade in one of his classes and his dad locked him in the room again. He was in there for three days without food, just wishing he was anywhere but there, he closed his eyes and wished he could escape, the next thing he knew his body had started to experience a large amount of pain. His body began to grow smaller and longer and then he was on a snake, it was strange at first. If it wasn't for the small hole in the wall he wouldn't have been able to slither through. His adoptive mother found him and threw him into the koi pond, she was fearless that women. The next thing he knew he was underwater in his families backyard, he wasn't the best swimmer at that age, especially as a snake and he almost drowned before one of the yard workers found and rescued him still in his shifted form. Taking pity on him and throwing him into a sack. He let him out in the miles away from their home. Eventually he shifted back - making it back to his house - his dad wondered how he got out of the room when there was no lock on the inside of the door, and put him back in it once again. While in the room Asclas began to focus and soon enough he was beginning to master his abilities of shape-shifting to a degree and would slither throughout the house. With a couple close calls, and a few scares he eventually learned to use it easily and more stealthy, often sneaking in and out of the captive room to get food. His dad however began to suspect something was odd when he'd open the door to the room after almost a week of having Asclas in there and he looked just fine.

His dad ended up getting drunk one day and confronted him about it - along with throwing around death threats - of which Asclas thought to be more of promises. Not knowing what to do or how to respond to his fathers threats of killing him Asclas ran - he ran as fast as he could, but his dad came after him calling him a devil while holding a gun in his hand. He had seen, without Asclass realizing it at the time, he must have seen him shift. Asclas ran to a safe spot before shifting and slithering back in the house, and his dad once again found him, this time in the kitchen. Asclas began to shift back in front of him - his dad was to stunned to even move. Asclas grabbed a kitchen knife and ran under the table just as someone arrived outside. His mom was home by then and when she entered the house Asclas ran to her, nearly getting hit by a shot from his fathers gun. His mother saw and her and his father got into an argument, one thing led to another and then the gun went off, and the next thing he knew his mother was lying on the ground clutching her stomach that was leaking blood. He tackled his dad and wrestled him for the gun, before running away. He ended up in the garage next to some extra containers of gasoline they used for emergencies.

Asclas wanted it to all over, so he took the gasoline and poured it around the house before lighting it on fire. His dad clutching his wives body was to preoccupied with guilt to notice, until it was too late the house was ablaze and Asclas had fled to one of the neighbors house, he told them that his dad tried to kill him, that his dad killed his mother and set the house on fire after getting drunk. The authorities came, the fire was put out, and Asclas adoptive father was covered in second, and third degree burns. His dad had gotten badly injured in the fire and could no longer speak due to such for the time being his secret was safe. He was also sentenced to years in prison. All of his funds went to Asclas. After that Asclas was always very cautious using his shifting, and often only used them to keep from getting rusty.

With his parents large funds, Asclas lived comfortably until adulthood, by then he would go out nightly and shift, in an effort to feel more like himself. Soon after a man approached him, saying that his father had hired and paid him large sum of money before he was imprisoned, to find evidence that there was something strange about him. The man told Asclas that he had been able to film him shifting and tried to blackmail him, and as such Asclas came to the conclusion that the man couldn't be allowed to live - so he killed him almost on impulse. Turning into a snake in front of him for one last time and then striking at him injecting him with his venom. He burned the body, found the tape and destroyed it, all without feeling a single shred of remorse. It wasn't until later on in life, that UNIT members came for him. Somehow his father had been allowed to give out information, somebody finally listened to him - it was Asclas guess that the private investigator had set up some sort of insurance policy in case of his death. They had the tape. They had evidence and it was all they needed to throw him away. They came for him and he tried to run, but they knocked him out and when he awoke he was in a lab, tortured for the most part and then let loose. Eventually some others he found his footing - after nearly dying a couple dozen times. He joined Carna seeing as it fit him best. Eventually he moved up to the rank of Scout. Now he's living life, trying to survive by any means necessary.
SECTION V - OOC INFORMATION
FACE CLAIM: Max Adler

OOC NAME: Lustian

PURCHASED ITEMS:

OTHER ACCOUNTS:

HOW'D YOU FIND US?: Affiliates