Post by BELS™ on Jul 19, 2009 12:25:59 GMT -5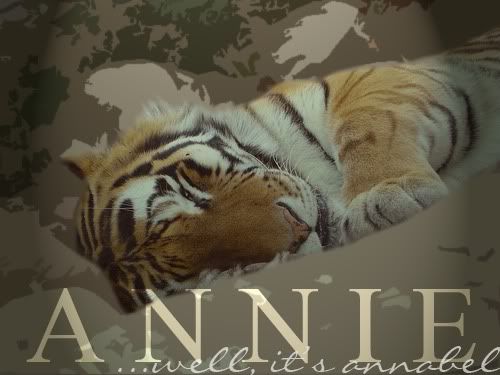 HOW I RELATE TO MY PUPPETS
a few things you didn't know about us !

Skye: >D REALLY HAPPEE

Eris: My grandma died of cancer and was 4'8" and 80 pounds. =/ I have the same size hands as her (-has her gloves-)

Calvin: Garrr - I don't really relate to him yet. -barely started rp'in him-

Shachamaah: I'm aphenphosmphobic lols~


SO WHAT'S WITH NEAR ALL OF YOUR CHARACTERS HAVING BLACK HAIR ?

No real reason. I just have a thing for black hair, I guess. So then there's Skye, Eris, Calvin, (was Jovi), (was Danny), and I'm sure there were others.

THE STORY BEHIND THEIR STORIES
WHY DO YOU MAKE YOUR CHARACTERS ALL SO FLIPPING TRAGIC ?


Nobody's perfect. If you have the perfect childhood with both participating parents, then lucky you.
Skye for example. Her mother died and her father would beat her. She took comfort in alcohol. I have quite a few friends JUST LIKE THAT. It's not uncommon. The fact that she can take that and turn it into something good makes her special.
Eris on the other hand is a rape victim - which is also not that uncommon. I also have a friend a bit like her. There's resilience like Skye, or one can take a wrong turn and react the way Eris does. She's frightened and insecure. She never got the help she needed, and some people don't. Some people in the real world don't want help.
Calvin...There are people who have fighting parents all the time and they get tossed from one to the other all of the time. Eventually they end up alone. I've seen it happen. Eventually they don't know what's right and what's wrong. They lose respect for their parents and they might even get angry. They can either approach the problem or run away from it.
Shachamaah is your marriage gone wrong. There are lots of people who jump into a marriage not really knowing who the person is. There are violent relationships every second of every day. The more people realise that and stop trying to ignore, the more they can stop it.

They're all tragic because it makes them real. All of their stories relate to many, many others.
You might not even want to say it, but I'm sure you have a way to relate to one of these. I'm not saying everyone's like this. There are alot of lucky people too, but there are also alot who aren't so lucky...


[/blockquote][/blockquote]